Much has been written in the media and blogs about Bill Gates' recent annual
letter
. In it he talks about the importance of measurement to improve the human condition.
As a person with a math and science background I can appreciate the desire to measure. I think it was perhaps Peter Drucker who is known for saying, "What gets measured, gets done." So who gets to determine what gets measured?
What I want to measure might be different from what Mr. Gates would like to measure. We know from our own data that you need to look at it through multiple lenses in order get a full picture. It seems common place for folks to manipulate data to support a particular position or ideology. And let's not forget about this book.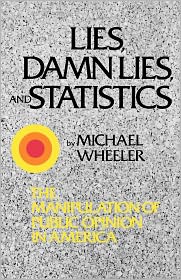 The problem is that organizations use the data that supports their premise while ignoring the data that doesn't.